This top has been on my sewing list for sometime. I'm so glad that I finally sewed it because it's such a versatile and classic style. It came together really quickly and simply and only took about a metre of material making it a really good project for those odd lengths of printed satins and silks we all pick up from fabric stores on impulse.
Here's my first version made up in a polyester satin from 'The Fabric Store'. All the seams are serged and the neckline and armholes are serged and then turned under and top stitched with a double needle.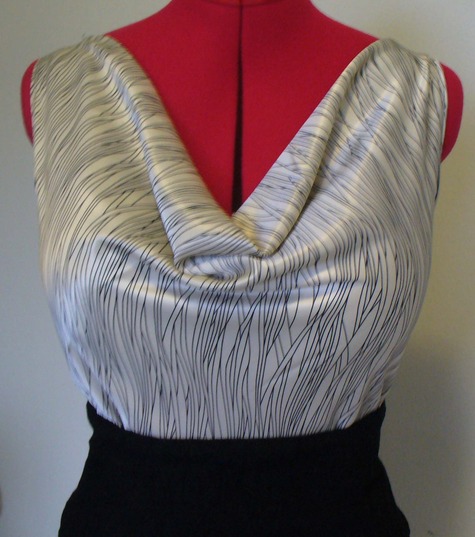 Front view - paired with BWOF 01/09 112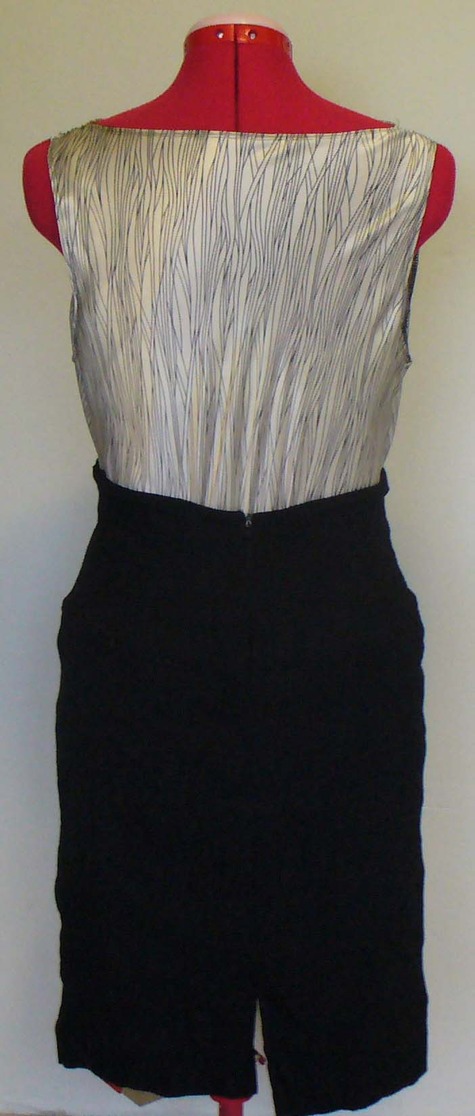 Back View - paired with BWOF 01/09 112
I liked the look so much I made a second version in a teal silk habotai. On this version I used french seams and self bias binding as the material is slightly transparent and any serging can be seen through the fabric.
Cowl Neckline (You can see the bias binding on the back neck and armhole.
After making two in a row I thought that was probably enough but then I saw this piece of silk satin in the remnants pile at Tessuti Surry Hills and I couldn't say no to it.
It's white with steel grey clouds and ripples across the surface. The piece is just under a metre, just enough to squeeze the top out of. When I finish it I will post with some more construction details.